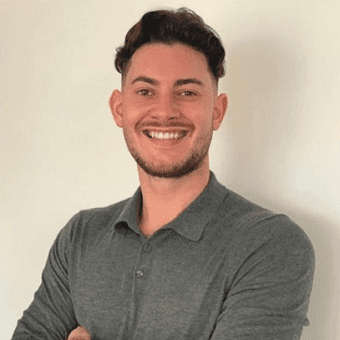 Dr Kaan Altan
Clinical Psychologist
Dr Kaan Altan is a Chartered Clinical Psychologist and accredited CBT therapist, with over 10 years' experience working in the NHS. During that time, he had the privilege of supporting individuals across the lifespan (children, adolescents, and adults), couples, and families.
Support: Kaan has worked in a range of different mental health settings, including primary care (Improving Access to Psychological Services), inpatient settings, and community mental health teams. As such, he has experience of working with mild to more severe long-standing difficulties and with people from diverse cultural backgrounds. He currently works in a specialist secondary care service within the NHS that supports adults who experience psychosis and bipolar disorder and works with complex PTSD, many of whom have experienced multiple traumas including childhood neglect and abuse. He also provides psychological assessment and therapy for adults with a range of difficulties including a range of anxiety disorders (e.g., OCD, PTSD, Panic, Social Anxiety, Health Anxiety, phobias), low mood and depression, low self-esteem, stress, and family issues.
Values: Kaan appreciates differences (e.g., ethnicity, sexuality, culture) and strives to create a safe and compassionate space to support people to live the best version of their life. He hopes to offer a warm, non-judgemental space where you can collaboratively explore difficulties and develop a person-centered plan to work towards therapeutic goals.
Approach: In his therapeutic work, he uses a range of psychological approaches including Cognitive Behavioural Therapy (CBT), Acceptance and Commitment Therapy (ACT) as well as Systemic Therapy approaches to help people move closer towards the life they want. He works flexibly and creatively providing a bespoke evidence-based intervention with the guidance set by the National Institute for Health and Clinical Excellence (NICE) to best meet your needs. He also offers supervision to qualified and trainee CBT therapists, and consultation to other professionals. He adheres to the Health and Care Professions Council (HCPC) Standards and the British Psychological Society (BPS) Code of Ethics and Conduct. He also pursues regular continuing professional development (CPD) to keep his skills up to date. He has undertaken specialist training in Cognitive Behavioural Therapy and Family Intervention for Psychosis (FIp) at the Institute of Psychiatry.
Passion: Kaan is passionate about creating a compassionate space where you can be yourself.
He can offer both face-to-face and virtual sessions. He can also offer therapy in Turkish language.
MakingWays
Average rating:
0 reviews