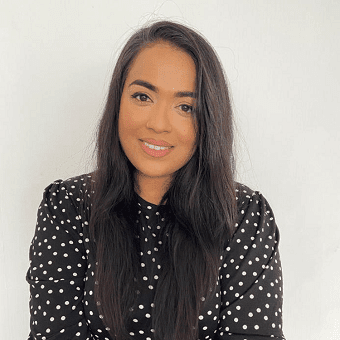 Dr Romena Toki
Clinical Psychologist
Dr Romena Toki is a Clinical Psychologist with ample experience in working with people who present with mental and emotional difficulties.
Support: Romena has worked with people experiencing anxiety, depression, generalised anxiety disorder, panic disorder, health anxiety and stress related issues. Other areas of her work include supporting young people with neuro developmental difficulties such as Attention Deficit Hyperactivity Disorder (ADHD) and Autism Spectrum Disorder (ASD).
Values: Romena values her work with people from diverse backgrounds and acknowledges cultural context within her work. Romena brings a warm and empathetic approach to her work, while supporting you to work through and manage difficult emotions.
Approach: Romena has been working in mental health services for several years. As a fully qualified Clinical Psychologist, she has experience in delivering Cognitive Behavioural Therapy (CBT) and other forms of therapies such as Narrative Therapy and Schema Therapy.
Passion: Romena is passionate about creating a safe space, where you can share your experience in a way that you feel most comfortable with.
MakingWays
Average rating:
0 reviews