Our dedicated team are passionate about offering a flexible service that is responsive to your needs.
MakingWays psychological services are overseen by Chartered Clinical Psychologists, who are registered with The Health and Care Professions Council (HCPC) and members of the British Psychological Society (BPS).
All our practitioners have experience working within the National Health Service (NHS), and seeing people with a wide range of difficulties as well as using varied forms of therapy and techniques.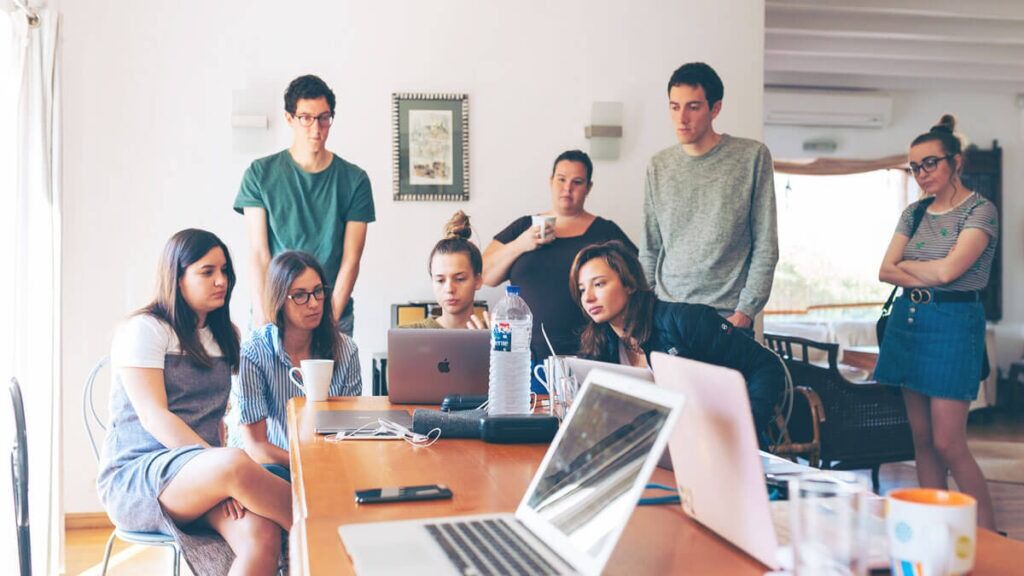 Individuals, Couples and Families
Looking for a therapist? MakingWays practitioners can provide you with affordable therapy, tailored to your needs.
Our mission is to make our therapy service accessible to people from all walks of life. We are passionate about supporting you to discover an enriched life that is meaningful to you.
We offer an inclusive service that also supports people from low-income backgrounds as well as those who would like to incorporate culture, spirituality and faith-based approaches in their therapy sessions.
Businesses and Organisations
Looking to improve employees performance? From small businesses to large corporations, MakingWays can offer bespoke and affordable packages.
We aim to support companies with improving the mental and emotional well-being of their staff in order to promote efficient and effective employees who can perform to their potential.
We understand that some of the people we see will not be able to travel to see us. To ensure access to our service we offer online sessions.
The online service is also offered to people who require international services.
Why should I choose to receive therapy at MakingWays?
At MakingWays, we understand that in an average week 250,000 people in the UK will visit their doctor about a mental health issue, 60% of people wait over 28 days for their first therapy, and 58% of people do not receive their choice of therapy. For this reason, we offer immediate consultation when you contact us, tailor therapy sessions to suit your needs and recommend smart strategies to help you achieve realistic goals.
You can be assured that you will speak with a supportive Psychologist or Psychotherapist who is highly trained to use psychological knowledge and skills to treat people who are having problems with their mental and emotional health. We apply the scientific study of the mind to emotional difficulties, thinking disorders, mood changes, and behavioural challenges. It is important for us to provide you with a safe, confidential, and non-judgmental environment to talk.
We use a wide range of treatment approaches that can help you adjust your thinking problems, difficult feelings and behavioural issues in order to improve your quality of life.
Practitioner Psychologists and Psychotherapists at MakingWays
All the practitioners at MakingWays are accredited and registered Doctors of Clinical/ Counselling Psychology or Psychotherapists, who are trained to:
Use the most up-to-date research evidence to support the treatment they offer you;
Implement scientific approaches to help explain and understand what has happened or is happening to you;
Apply more than one therapeutic approach that can help you overcome your emotional or mental health difficulty;
Provide individualized, specialist care plan, using one or more therapeutic or treatment approach to suit your needs;
Offer you a choice of therapy or treatment, knowing that there are a range of treatment options available to meet your needs;
Reflect and think about their work with you, which helps spot when treatment is not working and they can make changes, accordingly;
Receive continuous supervision, which means you will automatically be receiving a second opinion to ensure that you get the best care.
All our services offer flexible timings in order to suit those within the workforce.
We acknowledge that most of the people who contact us want to see a therapist but do not want to wait for months to be seen or spend beyond their budget. We, therefore, ensure that our services are tailored to your needs and your lifestyle.
FREE AND CONFIDENTIAL INITIAL TELEPHONE CONSULTATION WITH A HIGHLY EXPERIENCED AND QUALIFIED PSYCHOLOGIST, AT NO COST AND NO OBLIGATION!