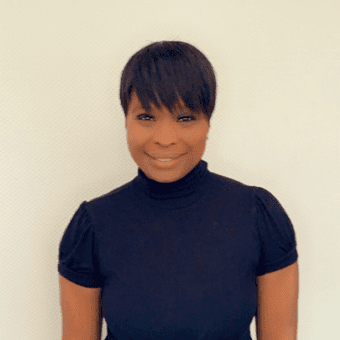 Dr Mary E. Addo
Clinical Psychologist
Dr Mary E. Addo is a Chartered Clinical Psychologist with considerable experience in working with people presenting with emotional and mental distress as well as those who would like to enhance their general wellbeing.
Support: Mary has worked with people who express feelings of anxiety, including social anxiety, generalised anxiety disorder, health anxiety, and panic disorder. Her work around depression includes supporting people who are experiencing prolonged sadness and low mood that affects their everyday function. She supports people to manage post-traumatic stress disorder (PTSD) and other forms of stress-related situations at home, work, education, relationships, and self-esteem issues. Other areas of her work include helping others cope with major life changes following a bereavement, miscarriage, brain injury, psychosis, trauma, and breakdown of a relationship. Additionally, she helps individuals to manage insomnia and to sleep better.
Values: Mary recognizes the effort involved in deciding to seek help and to talk to someone about your life journey and personal difficulties. Mary appreciates the courage it takes to share experiences that impact us negatively while acknowledging the social and cultural context that can influence this. She values the opportunity to co-create a confidential, safe, and trusting space; an environment where you can express emotions without fear of judgment; as well as to feel listened to, with empathy and warmth.
Approach: Mary has continuously developed her passion for working within the area of mental health, ever since she started working in the NHS in 2008. As a fully qualified Clinical Psychologist, her approach is to tailor treatment to best meet your individual need(s) in order to get the best outcome. She can deliver a specific therapy approach or integrate different approaches such as Cognitive Behavioural Therapy (CBT); Acceptance Commitment Therapy (ACT); and Compassion Focused Therapy (CFT). Aspects of her therapeutic approaches are influenced by other forms of therapies such as Schema Informed Therapy, Systemic Informed Therapy, and Narrative Informed Therapy.
Passion: Mary is passionate about collaboratively working with you to process and manage difficult emotions; rediscover your inner strength and resilience in order to enhance the quality of your life. Mary likens her role as a Clinical Psychologist to that of a co-author because she collaborates with you in authoring a positive and healthier life in line with your values and goals.
MakingWays
Average rating:
0 reviews